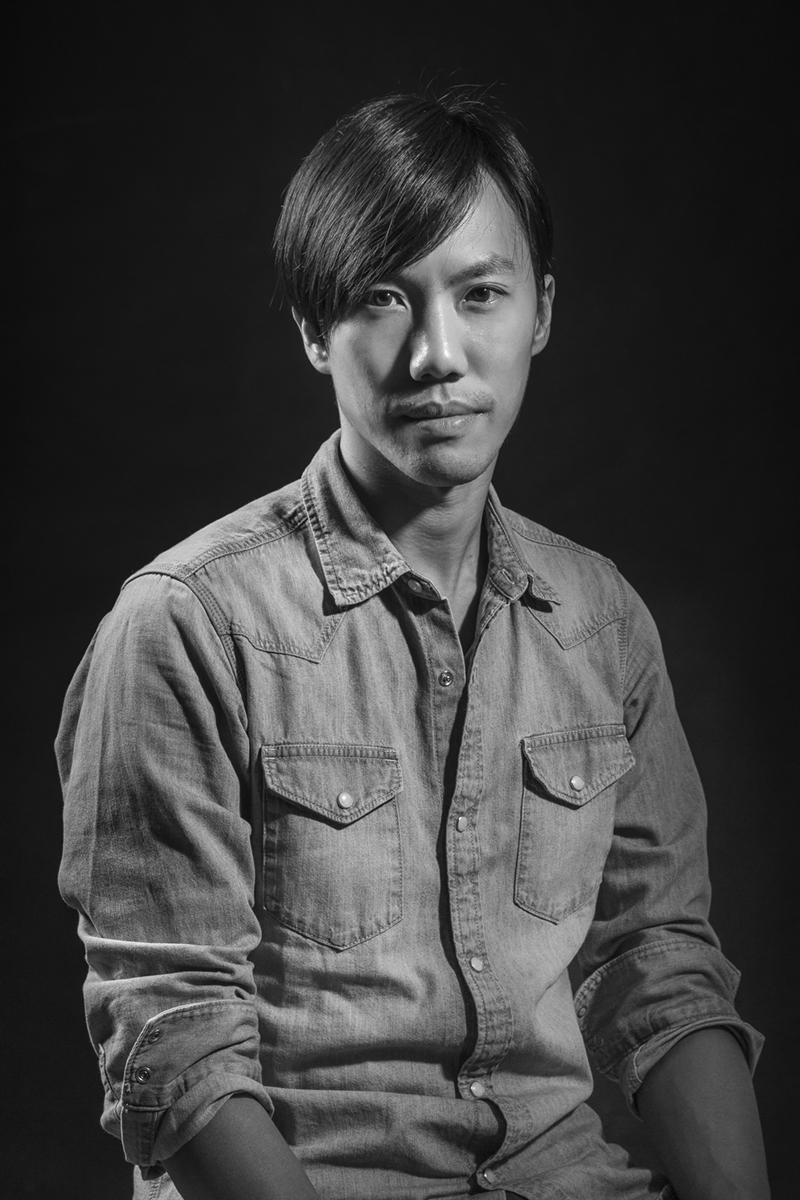 張育嘉 CHANG YU CHIA
Born in 1983, Taipei, Taiwan.
2018 Currently pursuing a PhD in Contemporary Visual Culture at Taiwan University of the Arts
2010 M.F.A. National Changhua University of Education, Department of Fine Art
2005 B.F.A. National Taichung University of Education, Department of Fine Art
Introduction
Yu-Chia Chang was born in 1983, currently pursuing a PhD in Contemporary Visual Culture at Taiwan University of the Arts. The artist was supported by The Ministry of Culture of Taiwan twice with his residency program in CAI, Boston and Anderson Ranch Arts Center in Colorado. He also attended artist-in-residency at STOCK 20, Taichung. Chang's works have been awarded as Selected Work in the Young Artist Collection by National Taiwan Museum of Fine Arts, Art Bank Collection Program by Ministry of Culture of Taiwan, as well as Top Prizes of Next Art in Tainan and Newly Emerging Artists in Taiwan. Chang specializes in transforming all sorts of media into his own distinctive style and characteristics. The artist showcases his keen observation on people, events, and object of everyday life in the form of paintings and installations.
Yu-Chia Chang is also vocalist and guitarist in BIKE, serving as the main songwriter and lyricist of the band. The band launched its first album "Hey! Let me think about it!" in 2013 and was recommended by Spark Chen, the vocalist of GMA-nominated band Quarterback, as well as renowned Taiwanese music critic Yeves Tsai.
Artist's Statement
My artworks have always been starting from my personal style of art as well as switching between a variety of media in order to express all kinds of sentiments in life. I'd like to evoke people's mutual memories and resonate with viewers though my art. My mechanical installations and statues derives from the earlier paintings. Afterwards, I experienced more with wood and silk. I Hope my art bring new energies and connections to both the viewers and the artist.
Award
2021 Selected for the Taiwanese Fine Arts New Look Award
2020 Collection plan of the Art Bank of the Ministry of Culture
2019 Xingtian Temple Long-term Gifted Scholarship
2018 Nanxun Award Three-dimensional and composite media optimization
2016 Collection plan of the Art Bank of the Ministry of Culture
2013 Collection plan of the Art Bank of the Ministry of Culture
2013 Top Prize of Next Art in Tainan
2012 Top Prize of Newly Emerging Artists in Taiwan
2011 Selected Work in the New Media Art category at the
2011 ROC National Art Exhibition
Collection
2020《Insects 1~3 》Collection of Art Bank of the Ministry of Culture
2016 《Daily Gymnastics 1~3 》《Skin Geology 2 》《The Parallel Time and Space of Gymnastsand 》《Brain Nerves》Collection of Art Bank of the Ministry of Culture
2013《You Have No Chance to Control Me1.2.3 》 collected by Art Bank Collection Program, Ministry of Culture
2012 《You Have No Chance to Control Me 10》 collected by Taichung City Seaport Art Center
2010《You Have No Chance to Control Me 9.10 》 collected by Selected Work in the Young Artist Collection
Residency
2016 Anderson Ranch Arts Cneter, Denver,U.S.A
2012 Contemporary Arts International, Inc., Boston, U.S.A.
2009-2011 The Stock 20 in Taichung Railway Station, Taichung,Taiwan
Pubic art
The Battle of Huwei, the public art setting of Tamsui Guanchao Square Taipei 2019
Taichung Dali Software Park Public Art Setting Taichung 2018
Give you a ㄗㄓㄢˋ Contemporary Pavilion Zhongxiao Fuxing Station Public Art Setting Taipei 2011
Exhibition
Solo Exhibition:
2020 "Lost in the space at doomsday" ,Yu-Chia Chang Solo Exhibition 2020", 1982, Taipei,Taiwan
2017 "Baron gymnastics trip", Yu-chia Chang solo Exhibition, mu mu gallery, Tainan, Taiwan.
2016 "Gymnast daily", Yu-chia Chang solo Exhibition, Free art space, Taipei, Taiwan
2013 "Mythology in the Study Room", Yu-chia Chang solo Exhibition, Mad L, Taipei, Taiwan
2012 "Woody Woody", Yu-chia Chang solo Exhibition, Contemporary Arts International, Inc., Boston, U.S.A.
2011 "Biochemistry Generation", Yu-chia Chang solo Exhibition, Non-gallery, Taipei, Taiwan
2010 "human-made 27", Yu-chia Chang solo Exhibition, Ping Pong ART, Taipei, Taiwan
2009 "Human membrane",Yu-chia Chang solo Exhibition, Taichung Municipal Cultural Center, Taichung, Taiwan
Group Exhibition:
2020 "Animamix Flux" Eslite Gallery , Taipei ,Taiwan
2017 "Creature" group show, The Bird's Nest Gallery, Aspen , U.S.A
2016 "SALON ART MORA", art mora gallery, New York, U.S.A
2014 "A Database of Living Bodies: The Production of Image Variations with Color Ink", AKI Gallery, Taipei, Taiwan
2011 "ROC National Art Exhibition", National Taiwan Museum of Fine Arts, Taichung, Taiwan
2010 "My Humble House – Exhibition of a New Generation: Contemporary ink and wash", My Humble House Art Gallery, Taipei, Taiwan
2008 "Boys Gone Wild", PROJECT FULFILL ART SPACE, Taipei, Taiwan